I love writing activities. I love coming up with new ideas, and helping others overcome their writer's block and other writing related woes. When I stumbled upon "The Writer's Toolbox", I got super excited!
The creator of this game is Jamie Cat Callan. She is a master teaching artist with the Connecticut Commission on the Arts. She has taught writing at N.Y.U., Yale University, U.C.L.A. Extension, Fairfield University, and Wesleyan University. She is also the author of three novels for young adults and a book on relationships for women. So, long story short, slightly more qualified than I.
Inside "The Writer's Toolbox", there's a small 60 page book which begins with a discussion of "The Power of the Narrative", then goes on to describe how to use the rest of the box and concludes with a lot more discussion about story, success stories from those who have already used the toolbox and recommendations for its use. It's a quick read with additional resources and contains tons of quotes from writing books that's probably cluttering your writer's reference shelf.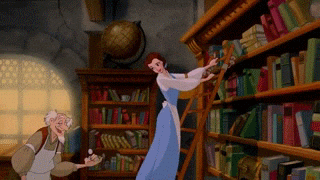 In addition to the book, the box contains three writing games along with a three-minute hourglass. It does not include a notebook and pen, but come on. What writer doesn't have writing material piled up in their home?
The three games are the Sixth Sense Cards, the Protagonist Game and The Sticks Game. Each of these games has its own power and, depending on your writing style, I'm sure you'll be able to pick your favorite.
 The Sixth Sense Cards
The way this game works is simple: you shuffle the deck, pick three cards, place them face down and then write for three minutes on each one, in turn. It may not come away with a sequential story, but it will come away with interesting and beautiful news ways of describing the ordinary because the game "forced you" to focus your writing on this one sense for three long writing minutes.
The Protagonist Game
Every story needs a protagonist. And there's a few things they need to do. They have to want something. There has to be something that gets in the protagonist's way, and, ultimately the protagonist has things to do. The fun thing about the protagonist game is that it figures out all of that stuff for you. In "The Writer's Toolbox", you'll find four "palettes" you can spin to randomly select your:
protagonist
goals
obstacles, and
action
The Sticks Game
There are three different types of Popsicle sticks in the box. They can be used together, or each on their own. The "FS" sticks are the "first sentence" sticks. You grab one at random, write it word for word at the top of the page, turn the hourglass over and write for three minutes (or longer, if you'd like!).
The "NS" sticks are the "non sequitur" sticks. You use these sticks to bring in an interesting transition to take your story/poem/screenplay (in other words, whatever you are writing) in a completely new direction. You can use these with the FS sticks by selecting one after three to six minutes of writing.
Finally, the "LS" sticks are known as the "last straw" sticks. As Callan put it in her book, "The Last Straw is a terrific exercise for writers who tend to avoid conflict and tension in their work" (p. 16). Similar to the FS and NS sticks, when you feel it is time (usually either three or six minutes after writing on your NS), you randomly select a LS stick to prompt you for the last hurrah.
Each of these sticks has the potential to pull a story in directions you might not have thought of. Working with these sticks truly helps build writing muscles!
What do I think?
I enjoyed this very much! I'll be bringing this to my next writing group meeting. I love the variety of activities, and they're all a lot of fun! I highly recommend you pick up a copy of this to play at your next game night. 🙂