I've renewed my poetic side a few months back, and haven't look back! As much as I love to write short stories and work on my novels, poems just hold a very special place in my heart.  It's a way to merge language and symbolism, and is a worthy expression of emotion, or deep feelings, and aesthetics, or a sense of what is beautiful about the world. I've seen been on the lookout for poetic books to grace my bookshelf, and had heard a lot of good things about "Milk and Honey" by Rupi Kaur. I decided to purchase a copy, and am very glad that I did.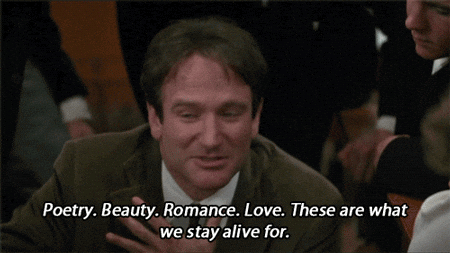 Rupi Kaur, born October 5th 1992, is an Indian-Canadian poet, writer, illustrator and performer. She has published a collection of poetry and prose Milk and Honey in November 2014. Her second book (which I also read and loved) titled "The Sun and Her Flowers" was published in October 2017.
This heartfelt collection of poems shows vulnerability, startling bluntness, and a pure and raw story. It's a style that intrigues me, but I often don't have the guts to admit that I enjoy this type of writing. I think it's because it makes me feel less alone with my own intense emotions. I was expecting an inspirational slightly tacky read, but instead I found myself in many of those pages.
Rupi Kaur breaks her book into four parts; the hurting, the loving, the breaking and the healing.
The hurting depicts the author's experiences with sexual assault and the struggles of overcoming family issues.
The loving is a more uplifting read. The poems are sweet and idealistic. These are the ones that couples want to read to remind themselves of why they are still together.
The breaking returned us to a darker place in Rupi's life. Any girl that has ever endured a break up after a long term relationship could find a relatable poem in this section. I found myself back in high school trying to get over someone not worth mentioning here that broke my heart. While these poems were sad, they were also very realistic and relatable.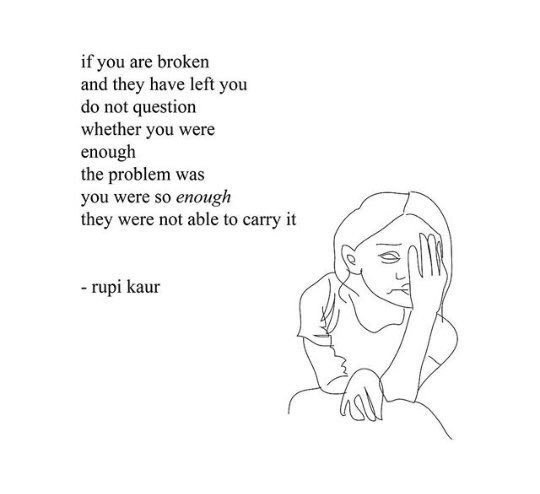 The last section, the healing, accomplished exactly what I think the author was aiming for. These poems empowered women to embrace themselves and to value who they are regardless of the turmoil they have endured. I highly recommend this section to anyone yearning for some comfort.
Overall I really enjoyed this compilation of poems! It was powerful, and expressed a lot of what I have been too scared to share. This book taught me that it's okay to be an imperfect creature, and that I should embrace who I am and compromise my beliefs for anyone. I highly recommend this book to people who are struggling and need to know they are not alone.
What were your thoughts on "Milk and Honey" by Rupi Kaur? Let me know what you think! 🙂